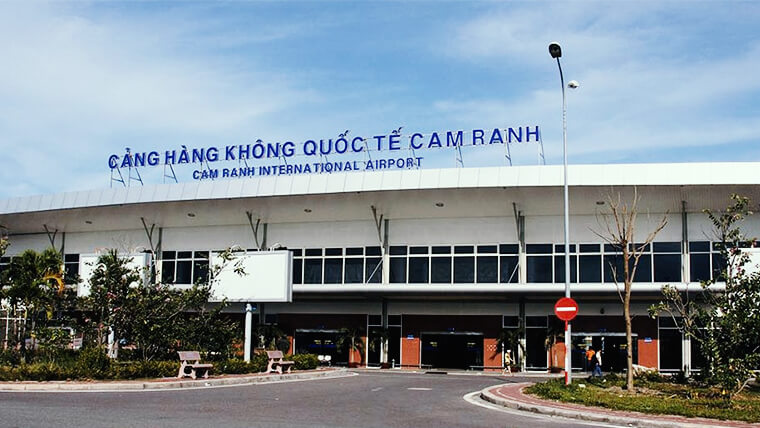 Nha Trang, specifically the Cam Ranh International Airport, serves as the primary airport for the Nha Trang area in Vietnam. Situated in the town of Cam Ranh, within the Khanh Hoa province, this airport is responsible for accommodating both domestic and international flights heading to Nha Trang. The distance between Nha Trang city and the airport is approximately 30 kilometers.
It's worth mentioning that the previous airport in Nha Trang city is no longer used for commercial flights. All air traffic is now directed to the Cam Ranh International Airport, which underwent significant upgrades in 2007 to attain its international status. Consequently, in December 2009, the airport was officially opened as Cam Ranh International Airport to facilitate the increasing demand for travel to and from Nha Trang.
How many airports does Nha Trang have?
Did you know that the city of Nha Trang in Vietnam is home to not one, but two airports? It's quite interesting how the aviation landscape has evolved over time. The original Nha Trang airport used to handle both civilian and military traffic, but things have changed since then. Nowadays, the original airport serves as a military airbase, while regular air travel is directed to Nha Trang's second airport, known as Cam Ranh International Airport (CXR).
The history of Cam Ranh International Airport is quite fascinating. Initially, it started as a United States Air Force base during the Vietnam War. However, in the closing days of the war, the airport switched sides and became a significant military installation. For the next 25 years, the Russian Air Force actually leased the airport as a forward base in the region. It wasn't until 2002 that the airport was returned to Vietnam.
Vietnam made a strategic decision to transform the original Nha Trang airport into a fully-fledged military base. As a result, they directed passenger aircraft to the revamped and upgraded Cam Ranh Airport. The series of transitions and handovers may have been complex, but they brought about substantial improvements and modernization to the airport facilities.
So, while Nha Trang may have two airports, the Cam Ranh International Airport has become the primary choice for travelers heading to this vibrant coastal city. With its rich history and ongoing development, it's a gateway that connects people from around the world to the captivating beauty of Nha Trang.
Is it worth going to Nha Trang?
If you're planning a trip to Vietnam, Nha Trang is definitely a destination you don't want to miss. This coastal city offers a unique blend of natural beauty, cultural attractions, and culinary delights. Before you embark on your adventure, it's essential to have all the necessary information to make your trip a memorable one. In this article, we'll provide you with answers to some common questions about Nha Trang, such as its location, weather, famous tourist attractions, and local specialties. By the time you finish reading, you'll be well-prepared to explore all that Nha Trang has to offer. So, let's dive in and discover the wonders of this captivating city!
Why is Nha Trang popular?
When it comes to popular tourist destinations in Vietnam, Nha Trang definitely stands out as one of the key hubs. This vibrant city has gained its reputation for several reasons, and its beautiful beaches are undoubtedly one of the main attractions. Picture yourself walking on the shores of Nha Trang, feeling the soft and pristine sand between your toes. The beaches here offer a remarkable experience with their fine and clean sand.
But it's not just the sand that draws visitors to Nha Trang's coastline. The ocean water itself is a mesmerizing sight to behold. Its crystal-clear clarity and inviting turquoise hue create a captivating scene. One of the great things about Nha Trang's waters is that they maintain mild temperatures throughout the year, making it an ideal destination for beach lovers no matter the season.
So, whether you're looking to relax on the sandy beaches, take a refreshing dip in the clear waters, or simply bask in the pleasant climate, Nha Trang has it all. It's no wonder why this city has become a must-visit place for tourists seeking a beach paradise in Vietnam.