How to Get from Can Tho to Ben Tre: Exploring the Picturesque Mekong Delta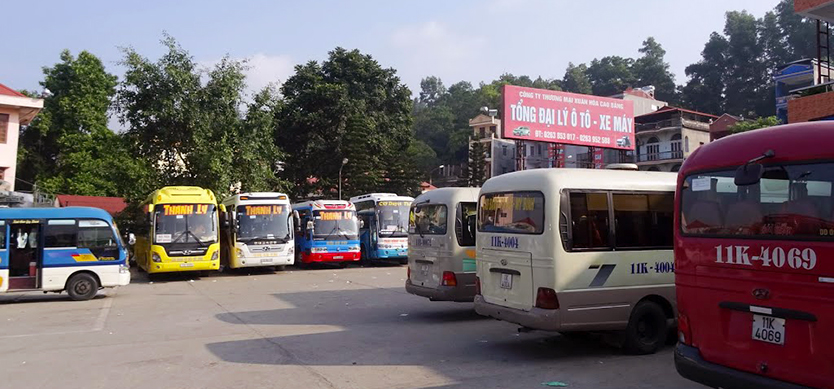 The Mekong Delta region in southern Vietnam is renowned for its breathtaking landscapes, vibrant culture, and unique waterways. If you're planning a trip to Vietnam, exploring the charming towns of Can Tho and Ben Tre should definitely be on your itinerary. In this article, we'll guide you through the various transportation options and provide essential information to help you navigate your journey from Can Tho to Ben Tre seamlessly.
How to get from can tho to ben tre ?
1. Understanding Can Tho and Ben Tre in the Mekong Delta
Before delving into the transportation options, let's take a moment to familiarize ourselves with the captivating destinations of Can Tho and Ben Tre.
1.1 Can Tho
Can Tho is a bustling city located in the Mekong Delta, renowned for its vibrant floating markets and picturesque canals. The city offers a wide range of attractions, including the famous Cai Rang floating market, where boats filled with local produce and goods create a vibrant spectacle. Visitors to Can Tho can also explore the Truc Lam Phuong Nam Monastery, the largest of its kind in southwest Vietnam, and the historic Binh Thuy ancient house with its unique architecture and valuable antiques. Additionally, the Ninh Kieu port and Can Tho Bridge offer delightful spots to experience the city's lively nightlife.
1.2 Ben Tre
Situated at the end of the Mekong River, Ben Tre is often referred to as the "Land of the Coconut Trees." This picturesque region is characterized by its vast coconut gardens and meandering canals. Ben Tre is famous for its tranquil boat tours along the waterways, allowing visitors to explore attractions such as Phoenix Islet, Unicorn Islet, and the enchanting Vam Ho Bird Sanctuary. The town of Cho Lach in Ben Tre is renowned for its Cai Mon orchard, where you can savor the delectable tropical fruits of the region.
2. Transportation Options from Can Tho to Ben Tre
To travel from Can Tho to Ben Tre, you have three primary transportation options: bus, taxi, or driving.
2.1 Bus
Taking a bus is a cost-effective and convenient way to travel from Can Tho to Ben Tre. The journey involves two bus transfers, but it provides an opportunity to experience the local transportation system and witness the scenic landscapes along the way. First, you'll need to take a bus from Can Tho Bus Station to Ho Chi Minh Mien Tay. From there, you can board another bus that will take you directly to Ben Tre. The entire bus journey takes approximately 6 hours and offers an affordable option for travelers.
2.2 Taxi
For those seeking a quicker and more comfortable mode of transportation, taking a taxi is an excellent choice. A taxi ride from Can Tho to Ben Tre typically takes around 1 hour and 42 minutes, depending on traffic conditions. While this option is more expensive compared to the bus, it offers a direct and hassle-free journey, allowing you to enjoy the scenic route without the need for transfers.
2.3 Driving
If you prefer the freedom and flexibility of driving, renting a car or using your own vehicle is an option worth considering. The distance between Can Tho and Ben Tre is approximately 108.4 kilometers, and the drive takes approximately 1 hour and 42 minutes, depending on traffic conditions. Driving allows you to explore the picturesque landscapes at your own pace and provides the opportunity for spontaneous stops along the way.
FAQs
To address common questions and provide further insights, here are some frequently asked questions about traveling from Can Tho to Ben Tre:
Q1. Are there any recommended stops or attractions along the way from Can Tho to Ben Tre?
A1. Yes, there are several noteworthy stops and attractions you can consider visiting on your journey from Can Tho to Ben Tre:
Vinh Trang Pagoda: Located in My Tho, Vinh Trang Pagoda is a beautiful Buddhist temple known for its intricate architecture and serene surroundings. It's a popular stop for tourists interested in exploring Vietnamese culture and spirituality.
Tan Thanh Beach: Situated along the way, Tan Thanh Beach offers a tranquil escape where you can relax and soak up the sun. The beach is known for its pristine white sands and clear waters, providing a refreshing break during your journey.
Dong Tam Snake Farm: If you're interested in wildlife, consider visiting the Dong Tam Snake Farm in My Tho. This farm houses various snake species and provides educational shows and demonstrations. It's an intriguing stop for those looking to learn more about reptiles and their conservation.
My Tho Market: As you approach Ben Tre, you can explore the bustling My Tho Market. This vibrant market offers a wide range of local produce, handicrafts, and delicious street food. It's an excellent opportunity to immerse yourself in the local culture and taste some authentic Vietnamese cuisine.
Q2. Can I take a boat from Can Tho to Ben Tre?
A2. While there are no direct boat services from Can Tho to Ben Tre, you can certainly include a boat tour as part of your journey. Once you reach Ben Tre, you can embark on a scenic boat tour along the canals and waterways, allowing you to explore the captivating beauty of the region. These boat tours often include visits to coconut gardens, fruit orchards, and local villages, offering a unique perspective on the Mekong Delta.
Q3. Are there any tour operators or agencies that offer guided trips from Can Tho to Ben Tre?
A3. Yes, there are several tour operators and agencies that offer guided trips from Can Tho to Ben Tre. These tours typically include transportation, guided sightseeing, and sometimes meals. They can be a convenient option for those who prefer a hassle-free and organized experience. Some reputable tour operators in the region include Mekong Delta Tours, Vietnam Adventure Tours, and Buffalo Tours.
Q4. Are there any accommodations in Ben Tre?
A4. Yes, Ben Tre offers a range of accommodations to suit different budgets and preferences. You can find hotels, resorts, homestays, and guesthouses in the town and its surrounding areas. Some popular options include Mekong Home, Ben Tre Riverside Resort, and Coconut Homestay Ben Tre. It's advisable to book your accommodation in advance, especially during peak travel seasons, to ensure availability.
Final Thoughts
Traveling from Can Tho to Ben Tre allows you to explore the enchanting landscapes and rich cultural heritage of the Mekong Delta. Whether you choose to take a bus, taxi, or drive yourself, the journey promises beautiful scenery and memorable experiences. Remember to plan your trip in advance, consider the recommended attractions along the way, and choose a transportation option that best suits your preferences. Enjoy your adventure through the picturesque Mekong Delta!