How to Get from Da Lat to Dalat Airport: Convenient Transportation Options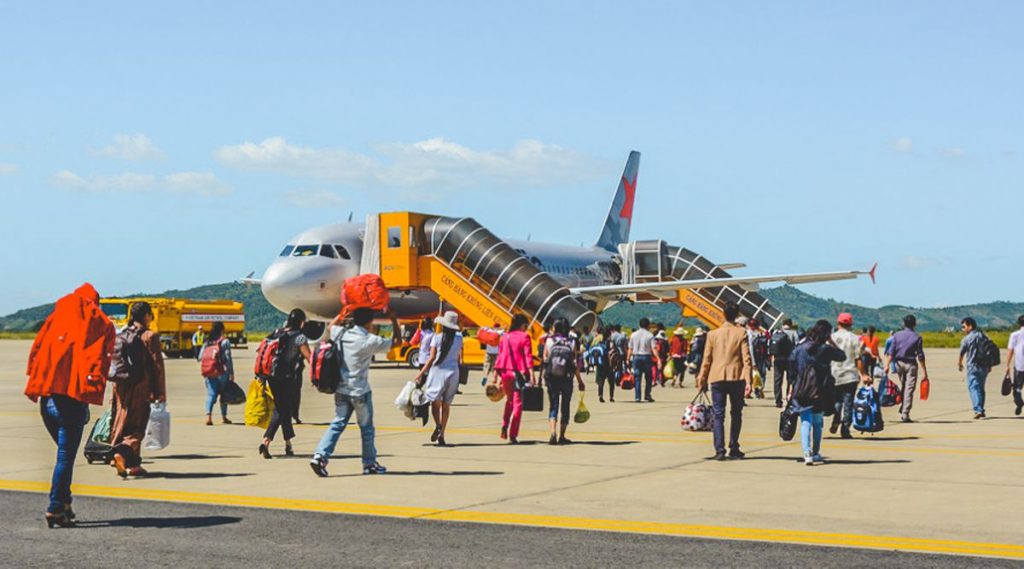 Introduction:
When planning a trip to Da Lat, Vietnam, it's essential to know how to get to Dalat Airport, also known as Lien Khuong International Airport. This article will provide you with various transportation options to make your journey from Da Lat city center to the airport or vice versa hassle-free. Whether you prefer public transportation or private means, we've got you covered. Read on to discover the best ways to travel between Da Lat and Dalat Airport.
How to get from da lat to airport ?
Location of Dalat Airport
Dalat Airport, with the ICAO code VVD and IATA code DLI, is a significant airport in Central Vietnam. It is situated in Lien Nghia Town, Duc Trong district, Lam Dong province, approximately 30 kilometers from Da Lat city center. The airport has undergone recent renovations and upgrades to meet the 4E level of ICAO standards.
Public Transportation Options
Subheading 1: Bus and Shuttle Bus Services
Da Lat offers convenient bus and shuttle bus services to transport travelers between the airport and the city center. Currently, there are two transport units providing airport bus services:
Dalat Airport Shuttle Bus:

Fare: 40,000 VND/person ($1.7)
Travel time: 45 minutes
Operating hours: 6am – 6pm
Drop-off point: Le Thi Hong Gam Street, Ward 1, Da Lat City

Lam Dong Auto Transport Company:

Fare: 30,000 – 40,000 VND/person ($1.3 – 1.7)
Travel time: 45 minutes
Frequency: 10 – 20 minutes/trip from 5:30am to 7pm
Hotline: 0263 3822 204
Drop-off point: Bus station Mai Anh Dao Street, Ward 8, Da Lat City
Subheading 2: Taxi Services
For a quicker and more personalized journey, taxis are readily available at Dalat Airport. Travel time from the airport to Da Lat city center by taxi is approximately 30 to 40 minutes, depending on traffic conditions. Several reputable taxi companies operate in the area, including:
Thang Loi Taxi: Hotline 02633 835 583
Mai Linh Taxi: Hotline 02633 838 3838
Sao Do Taxi: Hotline 02633 959 595
Vina Gold Taxi: Hotline 02633 866 866
Subheading 3: Private Car Rental
If you prefer the flexibility and convenience of a private car, various companies offer car rental services at Dalat Airport. Prices for a direct transfer from the airport to the city center are as follows:
Small size 4-seater car: 200,000 VND ($8.7)
4-seater car: 220,000 VND ($9.5)
7-seater car: 240,000 VND ($10.4)
Some recommended private car rental providers are:
 Dalat Airport Departures and Arrivals
If you're planning to fly to or from Dalat Airport, it's useful to know the airlines and destinations available. Here's a summary of the provinces, cities, and airlines operating flights to and from Lien Khuong Airport:
Hanoi: Vietnam Airlines, Vietjet, Jetstar Pacific Airlines, Bamboo Airways

Flight time: 1 hour 45 minutes
Suitable destinations: Hanoi, Mai Chau, Ninh Binh, Sapa, D
FAQs:
FAQ 1: How far is Dalat Airport from Da Lat city center?
Answer: Dalat Airport is approximately 30 kilometers away from Da Lat city center.
FAQ 2: How much does the airport shuttle bus from Dalat Airport to the city center cost?
Answer: The airport shuttle bus fare is 40,000 VND/person ($1.7).
FAQ 3: Are e-visas accepted at Dalat Airport?
Answer: No, e-visas are not accepted at Dalat Airport. Please ensure you have the necessary visa arrangements in advance.
FAQ 4: Can I book a taxi in advance for my transfer from Dalat Airport to the city center?
Answer: Yes, you can book a taxi in advance by contacting the respective taxi companies' hotlines mentioned in the article.
FAQ 5: Are there any additional charges for private car rental if I want to make stops along the way?
Answer: Yes, additional charges may apply for stops or changes to the original schedule. It's advisable to inform the car rental company in advance.
Conclusion:
Getting from Da Lat city center to Dalat Airport or vice versa is convenient and hassle-free with several transportation options available. Whether you prefer public transportation like buses or shuttle buses, the comfort of a taxi, or the flexibility of a private car rental, you can choose the option that suits your needs and budget. Ensure a smooth journey by planning your transportation in advance and enjoy your visit to Da Lat, Vietnam.
Reference: