How to Travel from Thanh Hóa to Da Nang: Exploring 6 Convenient Options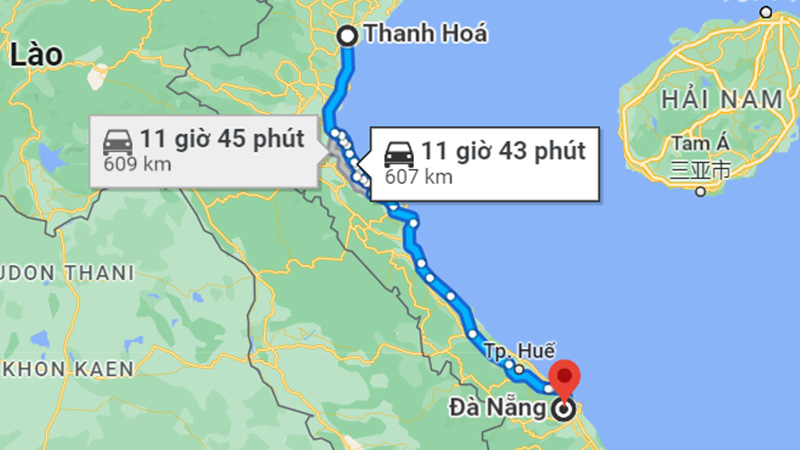 Are you planning a journey from Thanh Hóa to Da Nang and wondering about the best transportation options? Look no further! In this comprehensive guide, we'll explore six convenient ways to travel between these two vibrant cities in Vietnam. Whether you prefer to fly, take a train, bus, or drive, we've got you covered. Let's dive in!
How to go to danang from thanh hoa ?
Table of Contents
Introduction
By Train: An Idyllic Journey
By Plane: Swift and Efficient
By Bus: A Budget-Friendly Choice
By Car: Freedom and Flexibility
Conclusion
FAQs
1. Introduction
Located approximately 617 kilometers apart, Thanh Hóa and Da Nang offer distinct cultural and natural attractions. To make your travel experience hassle-free, we have compiled various transportation options for your convenience.
2. By Train: An Idyllic Journey
If you enjoy scenic landscapes and a leisurely journey, taking the train from Thanh Hóa to Da Nang is an excellent choice. Operated by Vietnam Railways, the direct train service departs from Thanh Hóa and arrives at Da Nang. The average travel time for this route is around 12 hours and 7 minutes. With 63 weekly trains, you can easily find a suitable schedule for your trip.
Train Fares and Classes
Vietnam Railways offers different seating and sleeping options, including:
Hard Seat
Soft Seat
Hard Berth (6 berths in a cabin)
Soft Berth (4 berths in a cabin)
Ticket prices vary depending on the class and comfort level you choose. For example, a soft seat typically costs around $33, while a soft berth is priced at approximately $48. It's advisable to book your train tickets in advance, especially during weekends and holidays.
3. By Plane: Swift and Efficient
For travelers seeking speed and convenience, flying from Thanh Hóa to Da Nang is the fastest option. The flight duration is approximately 4 hours and 2 minutes, making it an ideal choice for those looking to save time. The flight route typically involves departing from Haiphong (HPH) and arriving at Danang (DAD). While flight costs may vary, expect prices ranging from $80 to $180.
4. By Bus: A Budget-Friendly Choice
If you prefer a more economical mode of transportation, taking a bus from Thanh Hóa to Da Nang is a budget-friendly option. Although it takes longer compared to other modes of travel, it allows you to enjoy the scenic beauty of Vietnam along the way. The bus journey takes approximately 11 hours and 34 minutes, with ticket prices ranging from $17 to $26. Services are provided by companies like Hoang Long, offering comfortable and reliable transportation.
5. By Car: Freedom and Flexibility
For those who enjoy the freedom to explore at their own pace, driving from Thanh Hóa to Da Nang is a great choice. The road distance is approximately 607.7 kilometers, and the journey typically takes around 8 to 10 hours, depending on traffic and road conditions. You can rent a car or hire a private driver to make your journey comfortable and stress-free.
6. Conclusion
In conclusion, traveling from Thanh Hóa to Da Nang offers various transportation options to suit different preferences and budgets. Whether you prefer the scenic route of a train, the efficiency of a flight, the budget-friendliness of a bus, or the freedom of driving, there is a convenient choice for you. Consider your.