Title: Exploring the Charm of Hai Phong: A Gem of Vietnam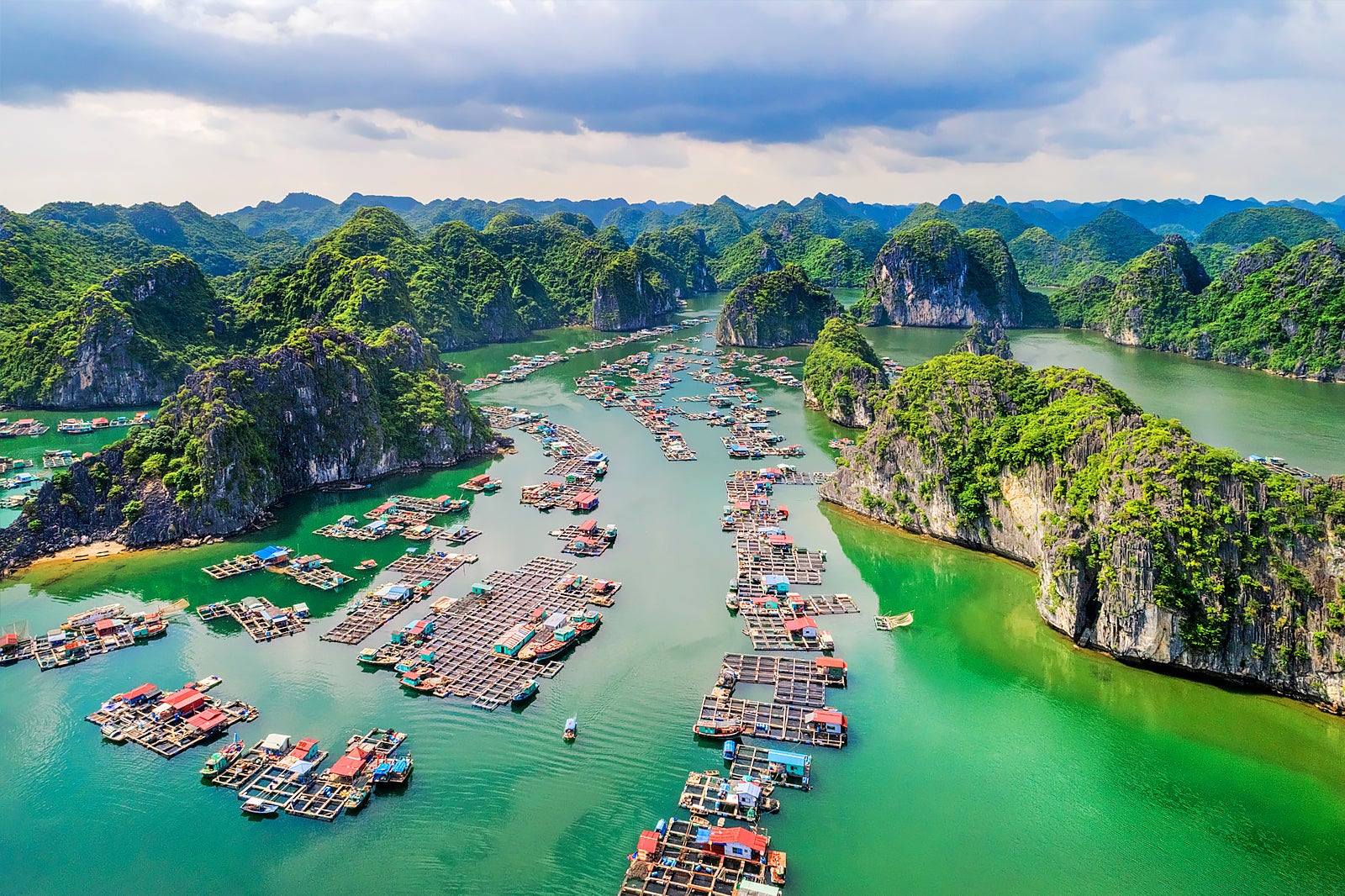 Introduction Hai Phong, often referred to as the "real" Vietnam, is a city that captures the essence of the country's rich history and culture. Located just a short bus ride away from Hanoi, Hai Phong offers a unique blend of historical landmarks, natural beauty, and a vibrant atmosphere. As a tourist hub, it serves as a gateway to popular destinations like Ha Long Bay and Cat Ba Island. In this article, we will delve into the best things to do in Hai Phong and explore what makes this city famous.
What is hai phong famous for ?
1. Rich Historical and Cultural Heritage
Hai Phong boasts a remarkable selection of historical and cultural attractions that offer insights into its past. Du Hang Buddhist Temple, dating back to the 17th century, is a testament to the city's spiritual heritage. With its pagoda, bell tower, and exquisite carvings, the temple showcases the intricate craftsmanship of the bygone era.
2. Vibrant Entertainment and Festivals
Hai Phong is a well-liked resort town, attracting domestic travelers with its unique local festivals and entertainment options. The city hosts popular casinos, offering a thrilling experience for those seeking a bit of excitement. The Hai Phong Opera House, an architectural gem influenced by French design, is a must-visit for culture enthusiasts. Catching a performance here provides a glimpse into the city's artistic side.
3. Gateway to Ha Long Bay and Cat Ba Island
Hai Phong serves as a convenient starting point for exploring the breathtaking beauty of Ha Long Bay and Cat Ba Island. Cat Ba Island, the largest in the Lan Ha and Ha Long bays, entices visitors with its pristine beaches and tropical green forests. Designated as a UNESCO World Biosphere Reserve, the island is a haven for nature lovers, offering opportunities for outdoor activities, such as hiking, kayaking, and wildlife spotting.
4. Industrial Hub with Historical Significance
Hai Phong's history as an important international seaport still echoes through its present-day identity. Today, it stands as Vietnam's fastest-developing industrial city, driving the country's economic growth. The city's bustling ports and industrial zones are a testament to its significance in trade and commerce.
5. Delicious Seafood and Culinary Delights
No visit to Hai Phong is complete without indulging in its delectable seafood. As a coastal city, Hai Phong offers a wide array of fresh seafood dishes that will tantalize your taste buds. From mouthwatering grilled fish to succulent prawns, the local cuisine reflects the city's coastal charm and culinary expertise.
Conclusion Hai Phong, the gem of northern Vietnam, captivates visitors with its rich historical heritage, vibrant entertainment, and stunning natural beauty. Whether you're exploring the ancient temples, experiencing the thrill of local festivals, or immersing yourself in the tranquility of Cat Ba Island, Hai Phong offers a truly immersive and unforgettable experience. With its unique blend of tradition and progress, this city stands as a testament to Vietnam's cultural richness and economic growth.
FAQs:
Q1: How far is Hai Phong from Hanoi?
A1: Hai Phong is located approximately 2.5 hours away from Hanoi by bus, making it easily accessible for travelers.
Q2: What are the popular attractions near Hai Phong?
A2: Hai Phong serves as a gateway to popular destinations like Ha Long Bay and Cat Ba Island, offering stunning natural landscapes and outdoor activities.
Q3: What is the best time to visit Hai Phong?
A3: The best time to visit Hai Phong is during the spring (March to May) and autumn (September to November) seasons. During these months, the weather is pleasant with mild temperatures and less humidity, making it ideal for exploring the city and engaging in outdoor activities. The summer months can be hot and humid, while the winter months may experience cooler temperatures.
Q4: Are there any famous markets in Hai Phong?
A4: Yes, Hai Phong is home to several vibrant markets where you can immerse yourself in the local culture and find a variety of goods. One of the most famous markets is Cho Sat (Sat Market), located in the city center. It offers a bustling atmosphere with stalls selling fresh produce, seafood, clothing, handicrafts, and more. The market is a great place to experience the local way of life and try out some delicious street food.
Q5: Can you recommend any hotels in Hai Phong?
A5: Certainly! Here are a few popular hotels in Hai Phong:
AVANI Hai Phong Harbour View Hotel: This hotel offers stunning views of the harbor and features comfortable rooms, a rooftop pool, and a fitness center. It is located in the city center, close to major attractions.
Sea Stars Hotel: Situated near Cat Bi International Airport, this hotel provides modern rooms with excellent amenities, including a spa, gym, and a rooftop restaurant offering panoramic views.
Mercure Hai Phong: Located in the heart of the city, this hotel offers spacious rooms, a rooftop bar, a fitness center, and a restaurant serving Vietnamese and international cuisine.
Pearl River Hai Phong Hotel: Situated along the riverfront, this hotel offers stylish rooms, a rooftop swimming pool, a spa, and a restaurant with river views.
These are just a few options, and there are many more hotels available to suit different budgets and preferences in Hai Phong.
Conclusion Hai Phong is a city that entices visitors with its rich history, vibrant culture, stunning natural landscapes, and delicious cuisine. Whether you're exploring its historical and cultural sites, indulging in fresh seafood, or embarking on adventures to nearby destinations like Ha Long Bay and Cat Ba Island, Hai Phong offers a captivating experience for travelers. Plan your visit to this hidden gem of Vietnam and discover the charm and beauty it has to offer.