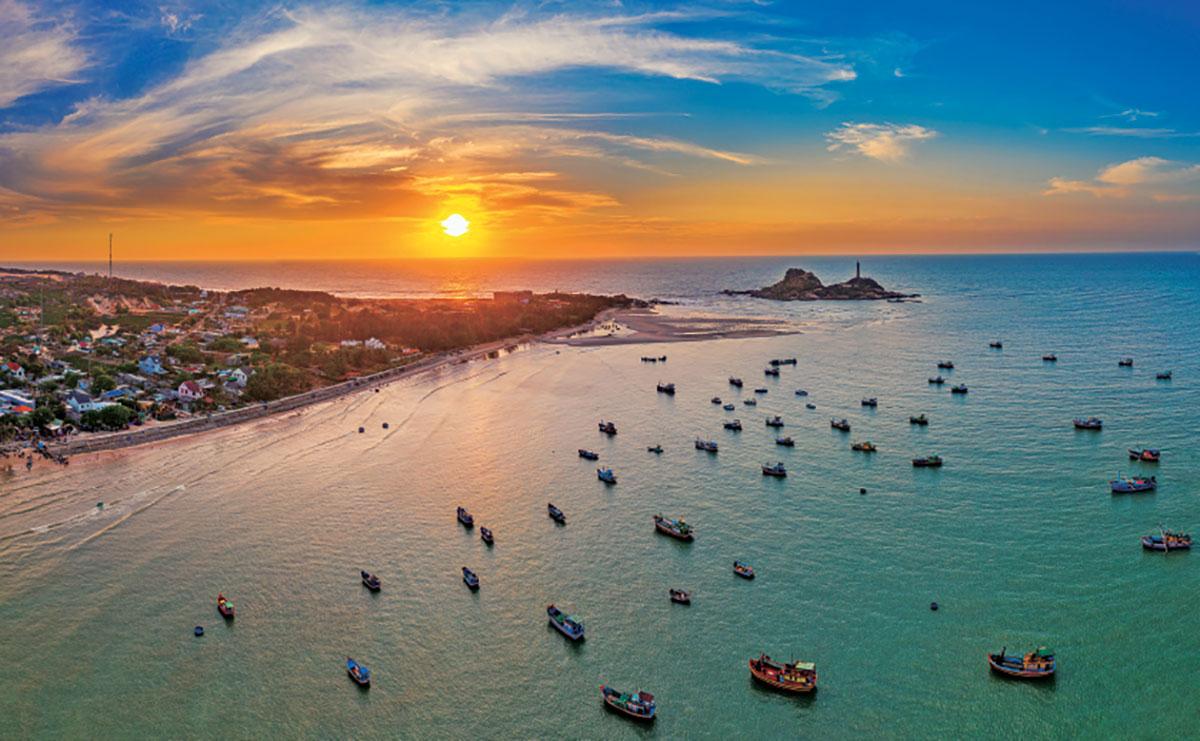 The area we now know as Phan Thiet has a rich history dating back to the ancient kingdom of Champa. However, it wasn't until later that it gained its own distinct identity. In 1697, the area, known as Binh Thuan at the time, became its own district. Eventually, it was officially recognized as a "dao," a term used to describe a smaller administrative unit.
Fast forward two centuries to 1825, during the reign of Emperor Minh Mang, and the area evolved into a province. This marked an important milestone for Phan Thiet's administrative status. As the region continued to develop, smaller districts emerged, and the Minh administration realized the need to establish clear land boundaries encompassing the 300 communes and villages scattered across the fifteen districts.
By the end of the 19th century, the administration successfully completed this process, but Phan Thiet was still not officially acknowledged as an independent administrative unit within Binh Thuan. However, this changed during the reign of Emperor Thanh Thai. In a significant move, the Binh Thuan provincial capital was relocated to the village of Phu Tai, a suburb of Phan Thiet. This decision served to solidify the recognition of Phan Thiet's borders.
Finally, in October 1898, a formal decree was issued, designating Phan Thiet as a city of Binh Thuan and its capital. This was a significant milestone for Phan Thiet, as it finally gained the recognition and status it deserved within the administrative framework of Binh Thuan province.
When to Visit Phan Thiet ?
Just like many provinces in Vietnam, Binh Thuan experiences its most challenging weather conditions during the summer season, when rainfall is at its peak. In particular, the city of Phan Thiet receives a significant amount of rainfall, with an annual average of approximately 1289 millimeters (or around 51 inches). Interestingly, a substantial portion of this rainfall, nearly one-sixth of it, occurs during the month of July.
However, Phan Thiet's tropical climate becomes more visitor-friendly and relatively drier between September and May. If you're looking to avoid the rain, February is usually the month with the least amount of rainfall. Alternatively, you could plan your visit in May before the arrival of the hurricane and monsoon season.
One fascinating aspect is that Phan Thiet is home to the renowned Mui Ne beach, which boasts a predominantly dry climate throughout the year, with minimal rainfall. This makes it an excellent choice for a visit, especially if you happen to arrive during Phan Thiet's rainy months. Mui Ne can provide a delightful escape from the turbulent weather, allowing you to enjoy the beach and its surroundings without worrying too much about rain interfering with your plans.
Is Phan Thiet worth visiting ?